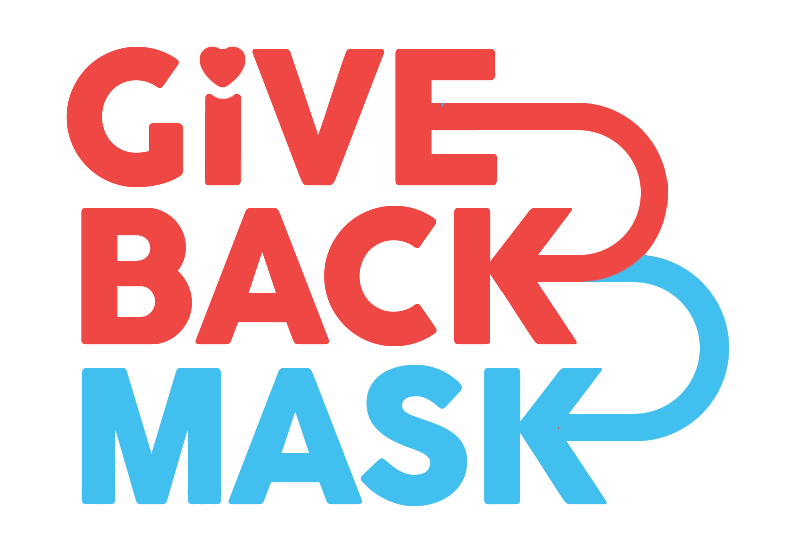 Covering Businesses in Need
We have 200,000 disposable face masks that are currently shipping out of our warehouse in Chicago. When you order from Give Back Mask for your business, it allows us to send masks to other organizations that cannot acquire the masks they need. We will get through this together!
When you buy a pack of Give Back Masks it allows us to send masks to an organization in need.
The
Give Back
Mask
DONATION LIST
Batch 1
3,000 masks - Shipped
♥ Kindred Hospice, Birmingham, AL

♥ Cornerstone Kidz Childcare, Avondale, AZ
♥ White River Women's Shelter, Newport, AR
♥ Veteran's Health Administration, Martinez, CA
♥ Zephyr Express/ Winebow, Benicia, California

♥ Black Shield Police Association. Cleveland, Ohio


Currently shipping from Chicago, Illinois, USA
(US shipments only)

Free 2-day shipping!

For VOLUME discounts, please email niki@givebackmask.com
Give Back Masks - 50 disposable face masks per pack
50 Adult size mask pack - 49.95
50 Child size mask pack - 44.95
Product Details
Our Give Back Masks have been authorized by the FDA under an Emergency Use Authorization for use by Health Care Providers (HCPs) as Personal Protective Equipment (PPE) to help prevent the spread the infection or illness in healthcare settings and for use by the general public to help slow the spread of the virus during the COVID-19 pandemic.
Our Give Back Masks offer the following qualities:
⮕ Our disposable masks offer 3 layers of protection and comfort. The top (outer) layer a is non-woven fabric protective barrier, the middle filtration layer is polypropylene melt-blown non-woven fabric, and the bottom (inner layer that touches your face) is a soft protective non-woven fabric.
⮕ Universal Design - Fits nearly any face size with a stretchy elastic ear loop and adjustable embedded nose clip. The face cover is built to cover the nose, mouth and chin all while providing a soft and comfortable experience. The mask has a moldable nosepiece under the fabric layer to ensure a tight, comfortable fit.

⮕ Durable - Our Give Back Masks are sturdily constructed, will not tear, and the elastic ear loops are attached with heat welding to ensure durability and universal fit.
⮕ Our masks are not medical devices and are not intended to be used in the treatment and prevention of disease. These are general purpose consumer products to help contain the spread of germs and other contaminants. This product and ALL products like it, including cloth face masks, are not specifically intended for the prevention of or treatment of patients of the COVID-19 pandemic.

Latest COVID-19 Mask News
To 5 Frequently Asked Questions
Do Give Back Masks prevent me from contracting an illness?
No, Give Back Masks will not prevent the contraction of airborne diseases like COVID-19. They help stop the spread, but cannot prevent you from exposure.
When should I wear a face mask?

The CDC says: A cloth face covering should be worn whenever people are in a community setting, especially in situations where you may be near people. These settings include grocery stores and pharmacies. These face coverings are not a substitute for social distancing. Cloth face coverings are especially important to wear in public in areas of widespread COVID-19 illness.
Source:CDC 
Why is the CDC recommending we wear cloth face masks instead of medical grade face masks?
Surgical masks and N95 respirators are in short supply and should be reserved for healthcare workers or other medical first responders, as recommended by CDC guidance.
Source:CDC
Whats the difference between disposable and non-disposable masks?
Disposable masks are designed to be thrown away after use. This ensures and contaminates are discarded rather than left around your house.

Both disposable and non-disposable masks such as bandanas can provide similar levels of protection however non-disposable masks should be washed regularly to maintain effectiveness.
Who are you donating masks to?
Our masks go to service organizations that have specifically requested cloth face coverings as donations.

Groups include:
- Police/Fire Departments and other first responders
- Hospice and elderly care facilities - Women's shelters
- Childcare organizations for essential workers
- Mental health centers for adults and children
- Truck drivers and grocery store employees
- Veterans' health services
For more details on the specific organizations we donate to, please visit the Give Back List.

Every pack of masks sold allows us to donate five masks.  
Do you know someone who needs face masks? Send them to GiveBackMask.com. The more masks we sell the more we can give to organizations in need!
Do you know an organization that could use a Give Back Mask donation? Have them fill out this form and we will add them to our Give Back List.

Thank you for your support!